The U.S. union that raised concerns about developers of the Treasure Island Resort World Hotel and Shopping Center project told the Macau News Agency that its investigation was part of a separate investigation into alleged labor violations. by Genting's Resorts World Las Vegas.
The organization director of the International Union of Operational Engineers, Local 501, Jose Soto, recently sent a letter to the Director of the Directorate of Land Services and Urban Construction (DSSCU), Wong Chiu Man, in which they make a request for access to public records concerning the Treasure Island Resort World Project.
In the letter, the union raises questions about the Malaysian Genting Group's proposed remaining influence on the project and even makes allegations of criminal organization links involving the current head of development, businesswoman Ao Mio Leong.
Local 501 is an American union local with more than 2,000 members, mostly construction workers who work as heavy equipment operators and mechanics in casinos in Las Vegas, Nevada.
In comments to MNA, Soto says the union researched the land deal in question as part of a comprehensive review of Genting's operations launched following alleged labor law violations in Las Vegas.
"Genting affiliate Resorts World Las Vegas is accused of numerous violations of U.S. federal labor law. The U.S. National Labor Relations Board recently filed a lawsuit against Resorts World Las Vegas for its conduct noted Soto.
In May, the U.S. National Labor Relations Board (NLRB) filed a lawsuit against Resorts World Las Vegas, alleging that the company's management had committed numerous federal labor law violations in an effort to deter more 100 facility maintenance workers and playground technicians to form a union with International Union of Operations Engineers, Local 501.
The NLRB said in the complaint that several Resorts World company executives, as well as a hired third-party "labour consultant" — commonly referred to as a "union breaker" — violated their employees' rights under the state labor law. working relationships.
Resorts World is a hotel and casino franchise owned by Malaysian conglomerate Genting Group, with Resorts World Las Vegas – an integrated resort that opened in 2021 – under the brand.
"It is our organizational mission to better understand the employers who operate in our jurisdiction and how employer behavior both domestically and abroad affects our members and our industries," Soto told MNA.
In 2007, Genting Hong Kong – then Star Cruises – acquired a 75% stake in Treasure Island Entertainment Complex Limited which owned the land near Avenida Ferreira do Amaral and Nam Van Lake.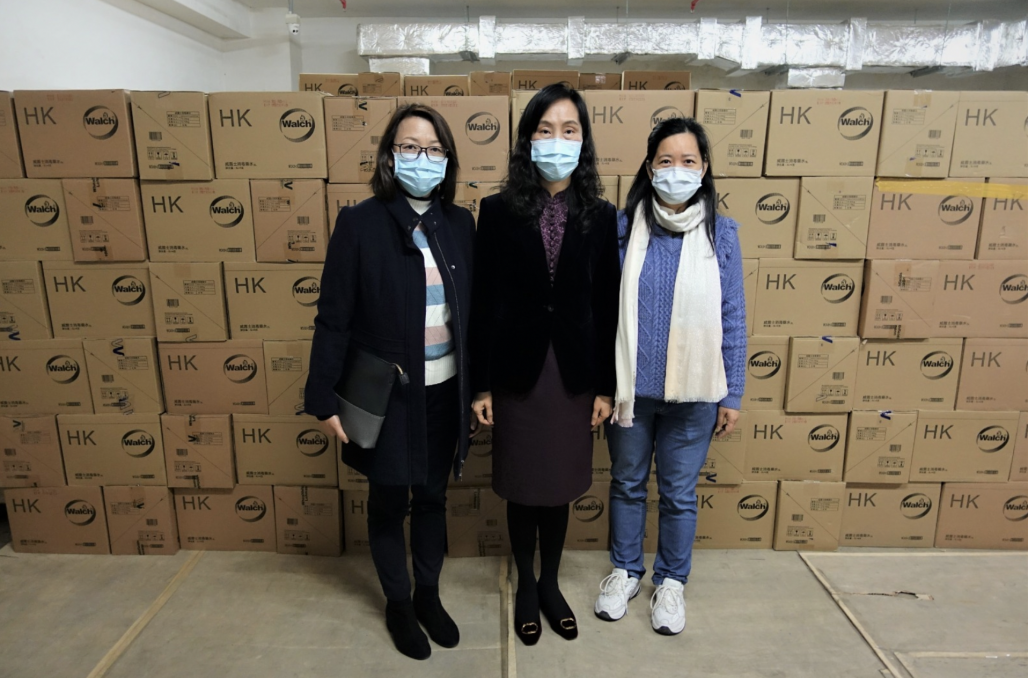 The resort is set to open in December 2022 with its deals revealed this year, after pandemic-related delays and funding issues.
Last year, Genting's ferry business subsidiary, Star Cruises Asia Holding Ltd., agreed to sell 50% of the total issued share capital of Genting Macau Holdings Limited and the full amount of the loan, rights, title, shareholder benefits and interests to White Supreme, a Marshall Islands-registered investment holding company owned by Ao.
The remaining 25% stake in Macau Land Investment Corporation is held by two companies partly owned by local businessman Kwan Yan Chi and his brother Kwan Yan Ming.
Current business registration information viewed by MNA shows that Treasure Island Entertainment Complex Limited is owned by two BVI incorporated entities, Macau Land Investment Corporation and Wellof International Limited.
The trade office also told MNA that the company's ownership situation has changed and will be updated this month.
Ao Mio Leong is listed in the company filing as the general manager of Treasure Island, along with Ao Tak Kit and Ao Tak Seok – who share her surname – as well as Wong In Fan and Ung Wai Tou.
With business interests in real estate, leisure and hotel investments, Ao is linked to property development company Yoho Group, which was involved in the development of the Macau Roosevelt Hotel – where the signing ceremony took place – on the grounds of the Macau Jockey Club. ground; the Yoho Twins and the Co-Tai Marina Bay project.
According to Soto, at the time of the transfer agreement, Genting Hong Kong indicated that the divestment was part of plans to shift its primary focus to its cruise and shipyard operations, as the company had recently filed for liquidation of the company after failing to obtain financing to pay its debts.
Genting Hong Kong and its subsidiaries are currently in the process of being dissolved following financial problems caused by the Covid-19 pandemic.
"Genting Hong Kong released a disclosure filing acknowledging the 'likelihood' that Ms. Ao would exercise stock options to acquire the remaining 50% of Genting
stake in the development of the hotel, leaving Genting entirely ceded," the letter read.
However, the American union considers that "to date, there has been no public disclosure confirming that Ms. Ao has acquired the remaining 50% of Genting
interest," a question that remained unclear when Genting Hong Kong was dissolved.
"There is no doubt that Genting has retained its 37.5% stake (50% of its original 75% stake) in the Macau hotel-casino project, co-invested with Ms. Ao, for a long time. as well as brothers Kwan Yan Chi and Kwan Yan Ming, who owned the remaining 25%," the union added.
The strongest allegations made by the syndicate, however, involve describing Ao Mio Leong as having an "active association with a prominent Macau triad family", namely reputed triad boss Lai Tong Sang.
"According to documents filed by the Macau company, Ms Ao is part of a group of four directors for the local real estate company called Easyway Investment Company Limited, which has sought to develop high-rise residential and commercial buildings on another piece of land. ", Soto states.
The company's ownership record cited by the union – which has been verified separately by MNA – shows that Ms Ao's co-directors at the company are Levo Chan Weng Lin, the now detained head of the junket operator, Tak Chun, with Lai Pak Leng and Margarida Lai I Kei who the syndicate claims is the son and daughter of reputed triad leader Lai Tong Sang.
Previously linked to Macau's Sui Fong Triad, Lai Tong Sang was reportedly arrested by Cambodian law enforcement in 2020 and handed over to Chinese authorities.
"Easyway Investment's filing history shows that family patriarch Lai Tong Sang held a direct stake in the company alongside his family members for years before transferring his stake to an offshore company in the United States. Marshall Islands – a company that still owns Easyway," the union letter adds.
Company records show that Easyway is owned by two Marshal Islands incorporated entities, Ka Heng Investment Company Limited and Sun Kuok Investment Limited.
The union then concludes that since the Macau government did not 'review this transaction and that Genting's international operations pose a systemic risk to Local 501 members', it was seeking public records from the office of public works regarding the land agreement between Genting and Ao within 10 working days of receipt of the letter.
The MNA has contacted the DSSCU to find out if the letter has already been received, with the department responding in an email response posted today that it "has no information it could provide." The response did not say whether the letter had been received or whether the department did not want to comment on it.
Inquiries have also been sent to the company responsible for the Treasure Island project regarding the allegations made by Local 501.
This is not the first time Local 501 has addressed issues related to integrated resorts in Macau, with the union calling for a coordinated US federal investigation into former junket operator Suncity and its former business ties to gambling companies. related to the United States.
In 2021, the same syndicate created a database of documents relating to the triad and other criminal links with casino and junket businesses in Macau.