A chef who made a name for herself a decade ago hosting dinner parties at her San Francisco apartment with the Malaysian noodle dish laska, a spicy noodle soup, has turned her successful pop-up business into a restaurant of brick and mortar. On Wednesday, chef Tracy Goh opened the doors to Damansara this week at 1781 Church Street in Noe Valley. The space was once home to Pizzeria Ardiana, which closed during the pandemic and announced its permanent closure in March.
Goh is one of many female chefs who have been able to start their own business with the help of non-profit incubator and curated kitchen La Cocina. (Another La Cocina alum who cooks her native Malaysian cuisine, Azalina Eusope, was forced to close her brand new restaurant Noe Valley Mahila in early 2021, but she plans to reopen soon as Azalina's in the Tenderloin, at 499 Ellis Street.)
Damansara will join a few restaurants in the Bay Area dedicated entirely to Malaysian cuisine. "I realized it was like a huge lack of understanding or exposure to our country's food, and the few places I knew in the city [in 2012], they weren't exactly that Malaysian. These are all kinds of Southeast Asian [cuisine] into one," says Goh SFGate.
Malay Laska. | Photo credit: @damansarasf/Instagram
Besides laska, the Malaysian version of which is made with a spicy coconut milk broth and is one of the most well-known Malaysian dishes in the United States, the menu will feature many small plates meant to be shared with a group. . According The Chroniclethe menu will feature Otak-otak, "a sausage-like coconut fish cake wrapped in banana leaves and then grilled", or "the umami-rich steamed taro cake of fermented black beans , salt-preserved radishes and shiitake mushrooms". or the spiral curry puffs which are "carefully hand-rolled into a spiral shape and filled with chicken, potatoes, eggs and Goh's curry spice mix".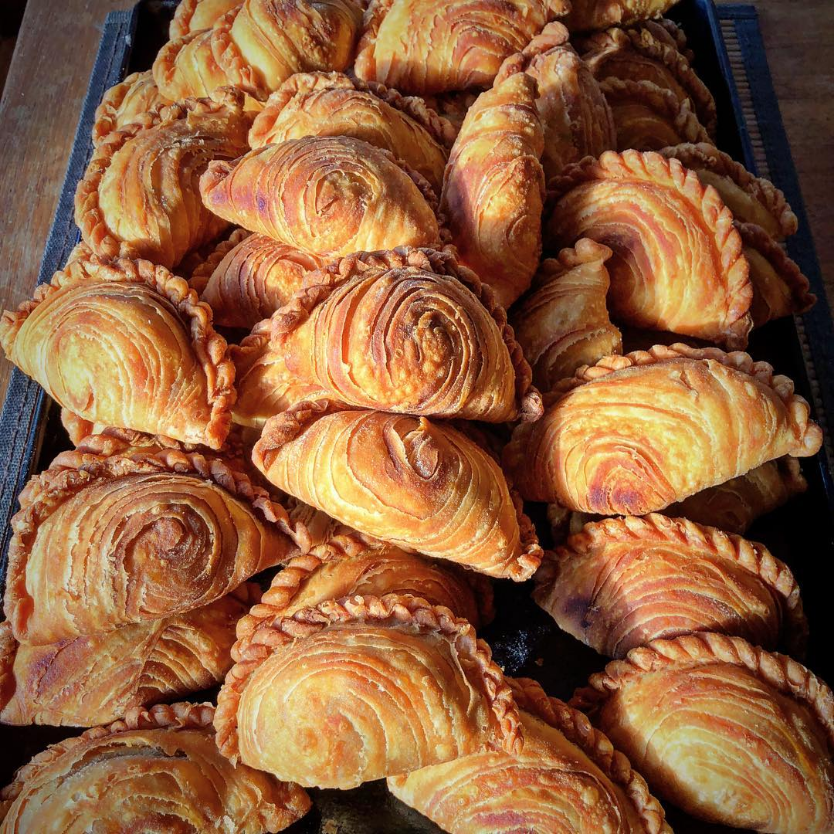 Spiral Curry Puffs. | Photo credit: @damansarasf/Instagram
One of the best-selling items on Damansara's menu is definitely Goh's Cereal Fried Chicken. It's made with a special grain that isn't sold here in the United States, and Goh says no American grain offers the same crunch she remembers growing up in her hometown of Damansara Utama. Goh decided to make his own version of the cereal to use on the fried chicken dish. "I was lucky enough to be able to source most of the ingredients here in San Francisco, except for one — [a specific] cereal. So I had to learn how to recreate something similar, but not exactly, using what's available here, which is puffed rice," Goh told SFGate.

Tracy Goh. | Photo credit: @eatwithtracy/Instagram
You can try Goh's dishes at Damansara starting Wednesday, October 19, from 5:00 p.m. to 10:00 p.m. The restaurant will be open from Wednesday to Sunday for dinner only, and discover the PageInstagram to get a closer look at Goh's creations.