The next chapter of I-Bhd's i-City Finance Avenue at i-City Shah Alam will be the deployment of technology infrastructure to enable companies to set up immersive experience centers seamlessly. According to the developer, immersive experience centers will be the next outlet.
I-Bhd Director Datuk Eu Hong Chew points out that with the issuance of digital banking licenses in Malaysia, the financial industry is moving very rapidly towards the immersive virtual sphere.
The Super AI technology ecosystem that i-City continues to expand at the RM1.5 billion GDV Finance Avenue will enable tenants to take advantage of the infrastructure for their businesses.
Eu adds that keeping up with such technological developments is key to sustaining the development of proptech. He notes that unlike traditional banks, digital banking offers banking and financial services entirely online, without the need for physical branches.
The inclusive nature of digital banking can make traditional investments such as currencies, precious metals, and real estate more accessible to the general public as well as underserved segments.
"For example, if we were to look at the synergy of partnership between Sea Group and YTL Digital Capital Sdn Bhd which form a digital bank, Sea Group brings in-depth understanding of consumer behavior insights and micro, small and medium enterprises (MSMEs ) through its subsidiary, Shopee Malaysia, while YTL has a broader retail and SME segment," says Eu.
"Through Shopee, Sea Group is playing an important role in improving underserved and unserved markets by enabling these segments to transact and sell across borders via e-commerce."
He is of the view that the continued upliftment of the underserved community broadens the prospect of opening up the investment market to a wider group of people, especially with the availability of blockchain technology which helps to digitize and treat real-world assets in fractions, such as buying a RM1,000 share of a property worth RM1 million.
"The main challenge now is to educate people so that they understand complex investment concepts. Since digital banks do not establish physical branches, it is important that this financial services segment helps consumers understand their offerings through digital means, such as games and virtualization," says Eu.
"Digital banks can even explore communications beyond mobile phones, such as immersive experience centers through the integration of technologies like artificial intelligence (AI), augmented reality (AR) and machine learning. ."
He says that with the fusion of technology and real estate, i-City Finance Avenue will be the first development to provide infrastructure ready for such needs.
i-City Finance Avenue is already home to Mercu Maybank, a smart business tower, and DoubleTree by Hilton. It will soon host the BeCentral residential tower, an international convention center, premium offices and experience centers.
For the benefit of the retail and health sectors
With digital banking bridging the economic gap between underserved and unserved markets and the traditional economy, retailers stand to benefit, according to the founder of online lifestyle retailer Oxwhite, CK Changr.
According to him, such economic inclusion will enable a wider group of Malaysians to have better purchasing power and accelerate the adoption of immersive experience centers within the wider community.
"From banking to retail, this segment will be the largest group of consumers at all levels over the next 10 years. Although they spend a lot of time on their mobile devices, the next generation of consumers need a differentiated offline experience to engage," he says.
Changr, who has a deep understanding of online consumer behavior through data insights, notes that it's important for brands to provide a differentiated experience that goes beyond social media to successfully engage with people. of this group of consumers. As a result, immersive experience centers will be a great solution and those with first-mover advantage will benefit the most, he adds.
However, with advances in digital technology, selling online will evolve. "We will possibly invest in an experience center in the future and it [will be] an extension of our e-commerce channels and using data to interact with consumers. This is where they can try or test products virtually and then make payments seamlessly, eliminating the need for queues," he adds.
Immersive experience centers will also benefit the healthcare industry, says DOC2US co-founder and CEO Dr. Raymond Choy. "The current telemedicine scene provides caregivers and patients with convenient access to healthcare without the constraints of location and cost.
"The trade-off, however, is due to the lack of face-to-face physical experience, such as body language, facial cues, and empathy. An immersive experience center will be able to simulate all of these human experiences while removing the barrier of location.
These benefits could be extended to three streams, namely patient-physicians, healthcare providers and the entire healthcare industry, Choy believes. For patient-physicians, an immersive experience center will be useful for mental health consultations, especially for patients with reduced mobility and those who require constant monitoring, such as stroke patients, at risk cardiovascular and diabetics.
When it comes to the healthcare providers and caregivers segment, there will be best practical advice for caregivers of patients, regardless of the location of their doctor. As for the healthcare industry as a whole, an immersive experience center will provide a better training experience for healthcare professionals, Choy said.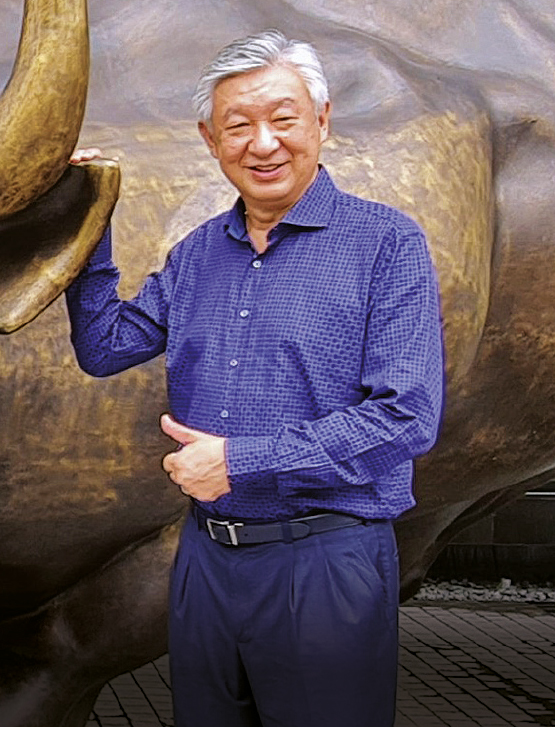 "Domestic and export prospects are still healthy" Associated Chinese Chambers of Commerce and Industry Malaysia, President Tan Sri Low Kian Chuan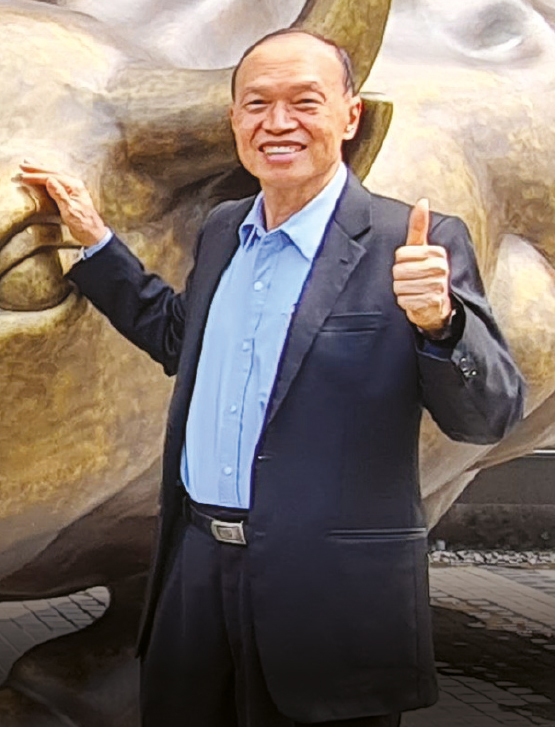 "Stimulating growth through quality" Tan Sri Dr Lim Wee Chai, Executive Chairman of Top Glove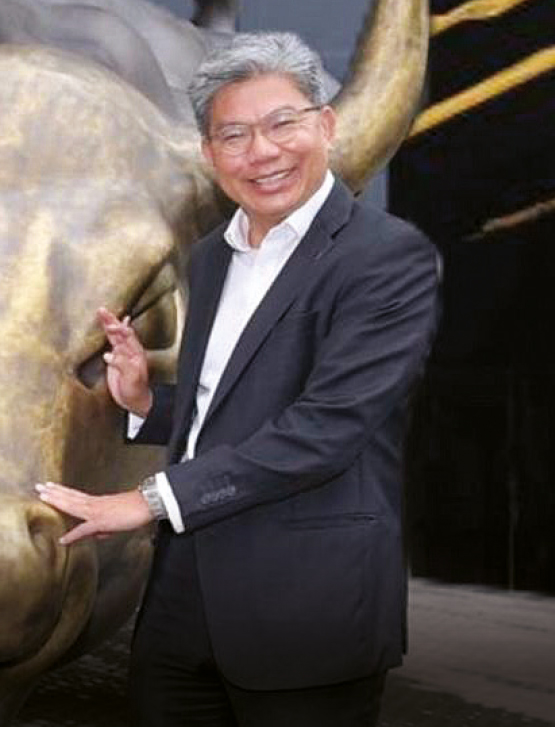 "To cross new frontiers in the field of digitization" Datuk Khairussaleh Ramli, Chairman and CEO of Maybank Group
Making the Metaverse a Reality
As the next wave of customer engagement moves towards immersive experiences, I-Bhd's Executive Director and CTO, Ricky Lim believes the real estate industry has arrived at the crossroads. augmented metaverse and physical space.
Technology and real estate should coexist to meet the needs of changing consumer trends, he says, noting that optimizing data to deliver an immersive customer experience should start to take precedence over optimizing the floor area.
The RM10 billion i-City, Malaysia's No.1 tech city, which has been designated as an international zone, has been setting the stage for such a tech-centric community since it created a smart community in the 1990s.
"i-City is the first city center with an integrated Tier-3 certified data center and an AI supernet. This digital status ultracity in Malaysia (formerly known as MSC status) is also equipped with fiber optic connectivity provided by major telecommunications companies such as Digi, Maxis, TIME and Telekom Malaysia," said Lim.
"In this regard, we are able to provide our technology-centric tenants in i-City Finance Avenue with the benefits of convenience and security while working in a smart building, as well as technology infrastructure to establish their customer experience centers.
To demonstrate its ability to deliver super AI network connectivity, i-City will unveil an immersive 3D metaverse experience as part of its theme park offerings. The new experience will roll out in stages starting with the 2023 New Year countdown.