Bursa Malaysia Berhad ("Bursa Malaysia" or the "Stock Exchange") and Maybank today organized the 19th tranche of Invest Malaysia Kuala Lumpur 2021 ("IMKL 2021"). Under the theme "Rebuilding a Sustainable Economy", this year's IMKL focused on economic reform and explored the government's various strategic roadmaps to build a more resilient and scalable Malaysia.
Some of the topics covered included the 12th Malaysian Plan, the reloading of the GLIC mandate, as well as trade and investment. Through these conversations in capital markets, regulators, analysts, policymakers and policymakers, industry professionals as well as investors were able to better appreciate and understand holistic reform plans aimed at generating growth opportunities in the world. economy and capital market in Malaysia.
YAB Dato 'Ismail Sabri Yaakob, the Malaysian Prime Minister who chaired the event, said Malaysia is ready to get back on track as a hub for regional and international investment. In this regard, the prime minister said the government has identified key strategies to accelerate economic recovery and improve the country's competitive landscape for investors. The Prime Minister also explained how Malaysia plans to be carbon neutral by 2050. In line with growing commitments from companies to reduce their carbon emissions, Bursa Malaysia is working closely with ministries to launch a voluntary carbon market .
In a special address titled "Investing in Resilience", YB Dato 'Seri Mohamed Azmin Ali, Principal Minister and Minister of International Trade and Industry of Malaysia spoke about the progress made by various industries and SMEs, including MITI's efforts to strengthen trade and investment policies. , and how MITI actively participates in regional and global agreements to boost trade. The Senior Minister also spoke of the positive growth in capital investment as well as the need for technological advancements, both of which are key elements for Malaysia to become globally competitive.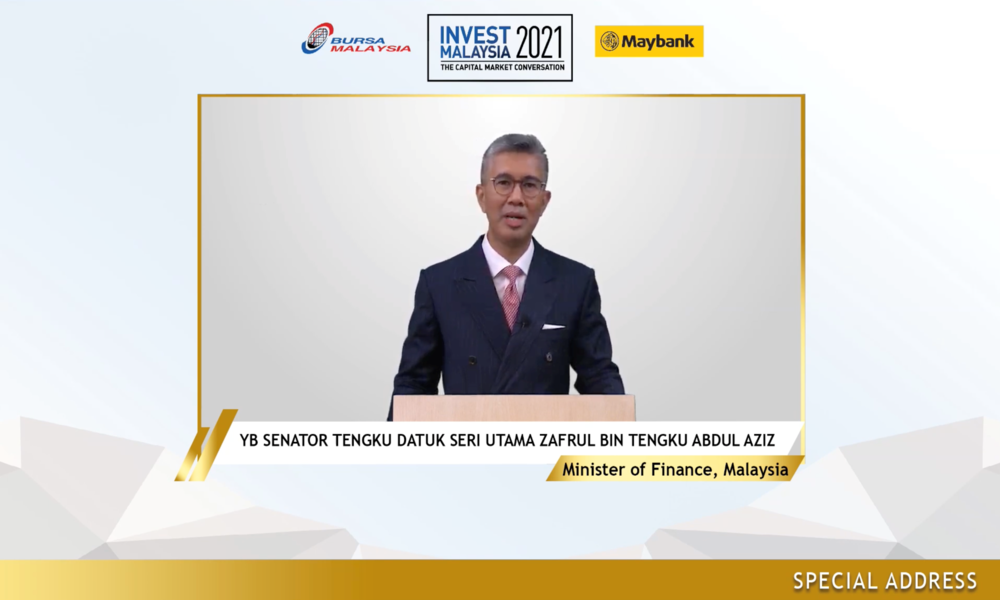 Finance Minister Senator YB Tengku Datuk Seri Utama Zafrul Tengku Abdul Aziz delivered a special speech on the road to recovery that will continue in Budget 2022, which will be expansionary while laying the foundation for broader reform efforts and longer term government. In addition, the Minister of Finance announced that the government will embark on a PLC transformation program ("PLCT") for listed companies, which will complement the recently announced Perkukuh Pelaburan Rakyat ("PERKUKUH") program for GLICs.
The PLCT program, which would be led by Bursa Malaysia, aims to transform Malaysian companies into high-performing entities by focusing on five pillars: making DFC performance-oriented; develop as sustainable, socially responsible and ethical organizations; embody enhanced corporate governance; be digitally activated; and contribute to the general imperatives of nation building. PLCT's transformation agenda will include the publication of five digital guides, one for each of the five pillars. A new book will be available quarterly, and the full set will be published by December 2022. The guidelines will not be prescriptive but will be developed in consultation with business leaders, fund managers as well as institutional investors, to ensure their impact.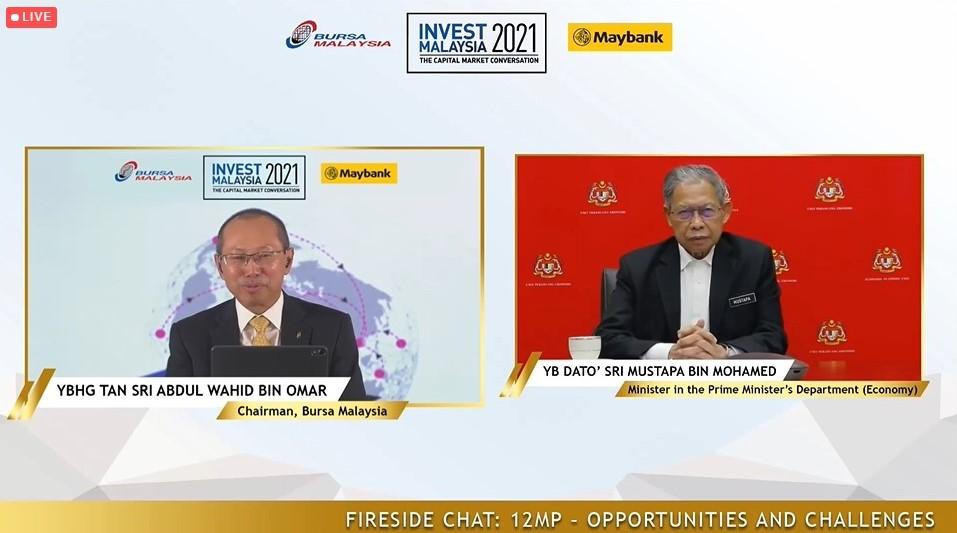 YB Dato 'Sri Mustapa Mohamed, Minister of the Prime Minister's Department (Economy) explained how Malaysia's 12th plan is designed to revitalize growth, strengthen catalysts, improve social security, eradicate extreme poverty and reduce income gaps. The Minister also touched on how to make the country sustainable through the digitization of the economy, including the development of local talent and technology during the discussion, moderated by Tan Sri Abdul Wahid Omar, President of Bursa Malaysia.
"We are honored that the Prime Minister, Senior Minister of International Trade and Industry, Minister of Finance and Minister of Economic Planning have chosen to share their economic reform plans at Invest Malaysia 2021. This conversation shows the concerted efforts of different ministries. in revitalizing Malaysia's economic growth and investor confidence through various transformational and ambitious frameworks and policies, "said Tan Sri Abdul Wahid Omar.
"This global COVID-19 pandemic is hitting harder and faster than our collective experience could predict. The Invest Malaysia 2021 conversation is imperative for us to understand the ways in which we will create the building blocks to ensure that we can succeed in a sustainable manner, well into the future, "he added.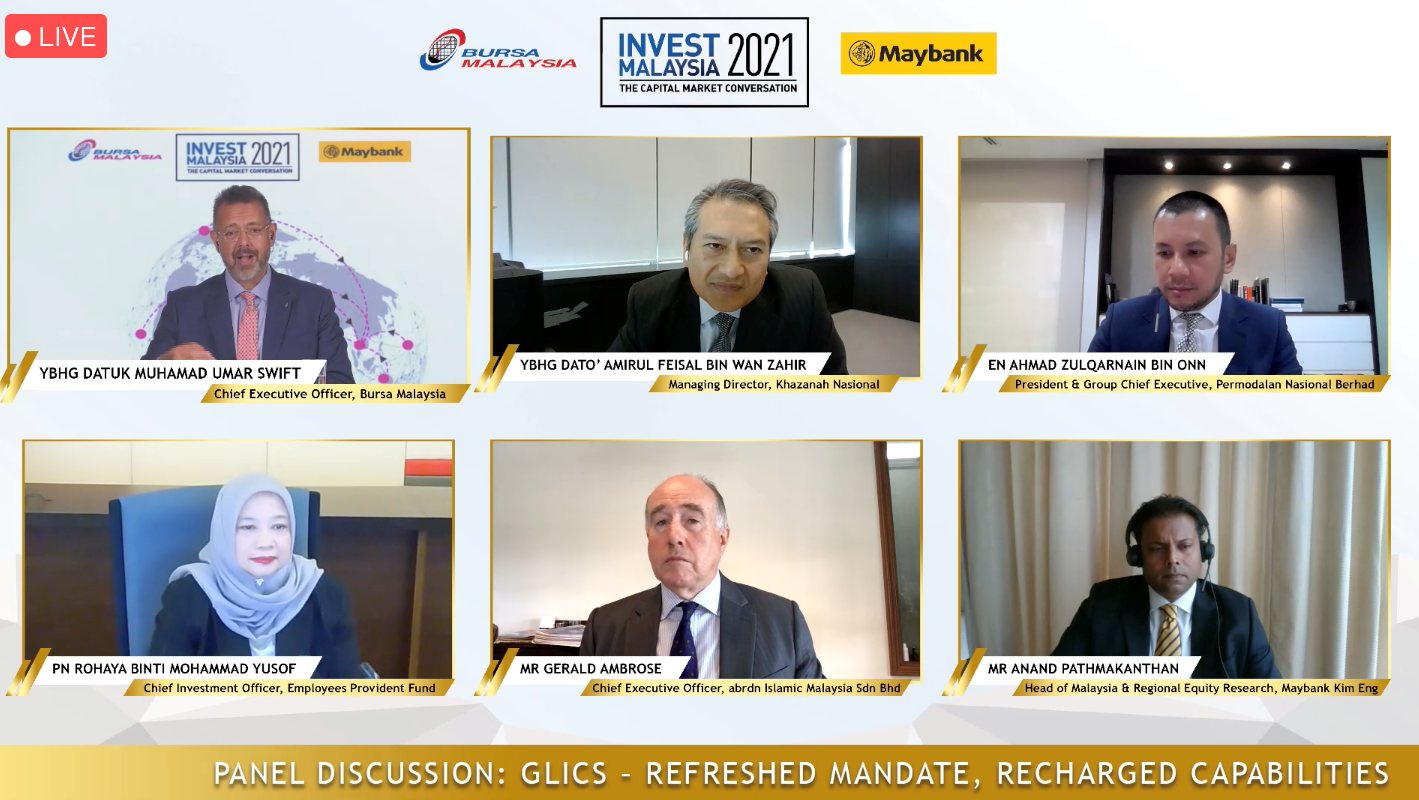 The program also included a special panel session titled "Mandate Refreshed, Capabilities Reloaded" which included Dato 'Amirul Feisal Wan Zahir, Managing Director, Khazanah Nasional; Ahmad Zulqarnain Onn, Group President and CEO, Permodalan Nasional Berhad; Rohaya Mohammad Yusof, Director of Investments, Employee Provident Fund; Gerald Ambrose, Managing Director, abrdn Islamic Malaysia Sdn Bhd; and Anand Pathmakanthan, Head of Regional Equity Research, Maybank Kim Eng. Moderated by Datuk Muhamad Umar Swift, CEO of Bursa Malaysia, the panel addressed the need to strengthen the governance of GLICs in line with ESG aspirations, while discussing investment opportunities, concerns of international investors and expected benefits for growth. economic and private investors.
"The topics discussed today at Invest Malaysia 2021 are timely and appropriate as they address the current challenges and issues related to the investor community, economy and Rakyat," said Datuk Muhamad Umar Swift. "The time has come for collective cooperation across and beyond the financial and capital markets ecosystem, which is essential to the prospect of a sustainable post-pandemic recovery, equitable economic growth and development. 'shared prosperity among citizens. "
Fad'l Mohamed, CEO of Maybank Investment Bank, said: "We are delighted to have partnered with Bursa Malaysia for another successful investment in Malaysia. With the world at a post-pandemic inflection point coupled with the climate crisis, reform is urgently needed to make the economy sustainable. The private sector and the capital market play an important role in mobilizing and allocating resources to support sustainable and inclusive growth.
The half-day virtual event drew a total of 1,500 attendees, comprising companies, analysts, foreign fund managers and institutional investors with total assets estimated at $ 10,000 billion. Additionally, the event garnered over 1,600 views via the live stream, which includes retail investors.
Members of the public and other interested investors can view recordings of all sessions starting tomorrow at 5:00 p.m. at: https://www.bursamalaysia.com/reference/insights/institutional_insights/sectorial_series
The next round of Invest Malaysia 2021 will be held in November 2021.